Christine's Flower Shop and the University Flower Shop is a family owned and operated small business. Our professional Certified Florist staff is dedicated to making your floral experience a pleasant one. Thank you for shopping with us. Stop by and visit us at any of our store locations.You can also check us out through our website to help rovide a convenient 24-hours a day shopping experience.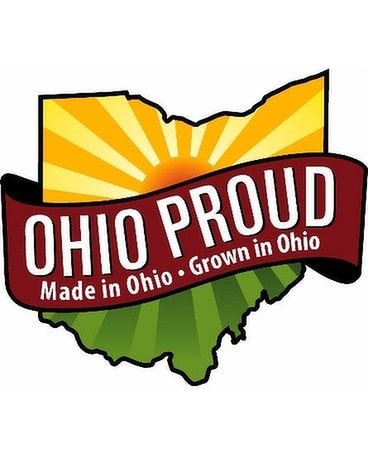 What does it mean when you hear someone say: "We are OHIO PROUD" We think it means to help support other small businesses right hear in Central Ohio. During the summer growing season, we buy flowers from Jorgensen Farms in Westerville and in the winter months we buy greenhouse grown plants from Cuthbert's in Groveport and Thorsen's in Delaware. We also buy chocolates from Anthony Thomas, based right here in Columbus.
We support many different organizations that work to improve the lives of children right hear in our community through our "Flowers Help Grow Minds" program. We also love to cheer for our nationally ranked football and basketball teams, but we are just as proud of all the students, faculty and staff who have supported the University Flower Shop since 1932!